By David Robie

"Award-winning journalist David Robie was on board the Greenpeace environmental ship Rainbow Warrior on its last mission to Rongelap Atoll in May 1985 and continued to stay with the ship until it reached Auckland in July.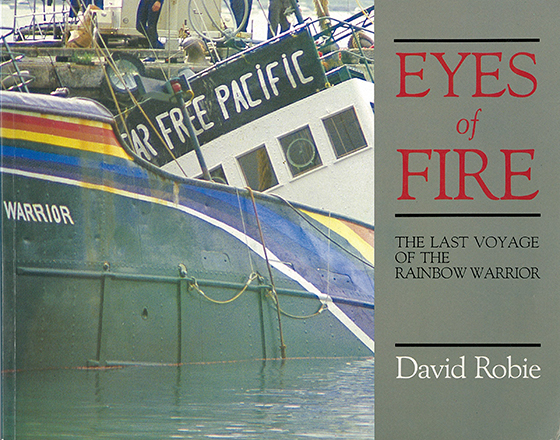 "Robie's account of this voyage — of the Marshall Islands community poisoned by nuclear fallout and of the fatal bombing of the Rainbow Warrior by the French secret service — remains a definitive work on Western treachery in the Pacific, but also shows the power of good people who were willing to stand up and be counted when others desperately needed help." – Lindon Books
"One of the most iniquitous stories of the nuclear age." – New Internationalist
"This is THE book of the last five months of the first Rainbow Warrior." – Rainbow Warrior skipper Peter Willcox
"Robie's analysis places the bombing squarely in the context of the South Pacific politics and people, providing a much-needed human backdrop." – Steve Sawyer, Rongelap campaign coordinator, Greenpeace Magazine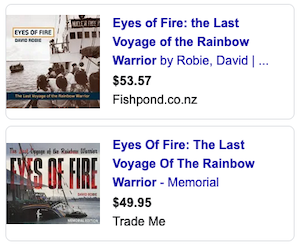 Journalist David Robie won New Zealand's 1985 Media Peace Prize (NZ Peace Foundation) for his reporting of the last voyage to the Marshall Islands and the bombing.
This was the original 1986 NZ edition published by Lindon Books. Other editions followed in the United Kingdom (Ravette) and the US (New Society Press).
A 20th anniversary edition was published in 2005 (Asia Pacific Network, NZ) and a 30th anniversary memorial special edition (Little Island Press, NZ) in 2015.