'I don't conspire, I write.' – Raúl Rivero
Café Pacific : Media freedom and transparency is the Asia-Pacific news articles archive and website of journalist and author David Robie (Café Pacific Media), published with the support of Multimedia Investments Ltd (Milnz.co.nz) in collaboration with Asia Pacific Report, EveningReport.nz and the Asia Pacific Media Network, and contributing colleagues, academics and freelancers. Dr Robie has won several media and academic awards, including the 2015 Asian Communication Award and the NZ Media Peace Prize and Qantas media awards.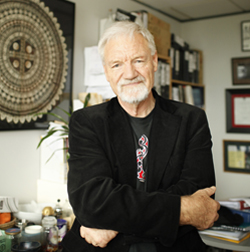 It is a non-profit publication operating under a Creative Commons 4.0 licence and incorporates the blog Café Pacific.
Editor: David Robie: delaroparis@icloud.com
David Robie blogs at Café Pacific and The Daily Blog.
David Robie's academic and journalism profile on Muckrack
'Censorship' threat – source: Wikipedia

National Library of New Zealand Digital Harvesting of Café Pacific : Media freedom and transparency