Edited by David Robie | Foreword by 'I. Futa Helu

"The news media in the South Pacific may be small — but the region has a diverse and vibrant mass communications industry.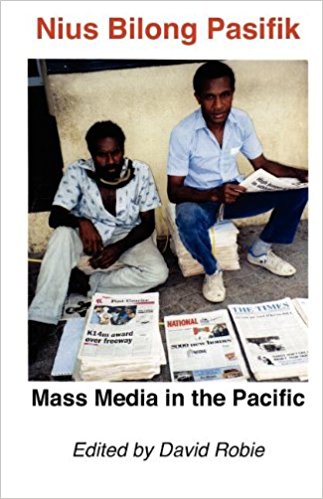 "Ranging from the PNG Post-Courier (circulation 41,000) and The Fiji Times to the fortnightly Tuvalu Echoes and monthly Madang Watcher, from EMTV's nationwide broadcasts via the Indonesian Palapa satellite to Niue's tiny television unit; or the PNG National Broadcasting Commission's Kalang and Karai services to Tokelau's traffic-and-weather broadcasts; the media caters for an audience and readership scattered over many islands and atolls.
"In French Polynesia, for example, the radio and television stations broadcast to 160,000 people spread over an ocean territory as large as Europe.
"Niue has a population of barely 2000; Papua New Guinea has more than  four million.
"In Nius Bilong Pasifik, 18 leading Pacific journalists, academics and media commentators explore the nature and problems of the contemporary Pacific mass communications industry.
"Edited by University of Papua New Guinea journalism lecturer and author David Robie, this is a unique book for Pacific journalism educators, students, sociology and political science scholars, media watchers and professional journalists." – Back cover