By Felix Chaudhary in Suva
FijiFirst Party general secretary and former attorney-general Aiyaz Sayed-Khaiyum is no longer a Member of Fiji's Parliament, says Speaker Ratu Naiqama Lalabalavu.
Ratu Naiqama said formal notices had been served to Sayed-Khaiyum, advising him that he had lost his seat in the House.
"We have served notices to all his addresses," the Speaker said.
Under Section 63(1)(b) of the 2013 Constitution, the seat of a Member of Parliament becomes vacant if the member — with the member's consent — becomes the holder of a public office.
"The leader of the opposition [former PM Voreqe Bainimarama] is advising us to follow the law, so we are following the law."
Sayed-Khaiyum was nominated to the Constitutional Offices Commission by Bainimarama and appointed by President Ratu Wiliame Katonivere.
Sayed-Khaiyum attended the first commission meeting on Sunday with Bainimarama.
The Constitutional Offices Commission meeting was chaired by Prime Minister Sitiveni Rabuka.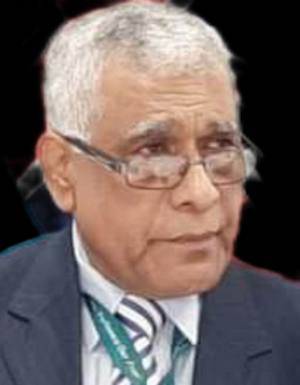 Attorney-General Siromi Turaga was also present at the forum.
The PM's nominees were prominent lawyer Jon Apted and lawyer Tanya Waqanika.
Felix Chaudhary is a Fiji Times reporter. Republished with permission
Bainimarama threatens Fiji government
Meanwhile, The Pacific Newsroom's Michael Field writes that Bainimarama has "made it plain he is "out to bring down Prime Minister Sitiveni Rabuka and his coalition government".
"In a Facebook rant, the defeated former prime minister said Rabuka's "three uneven legged stool government" must be stopped.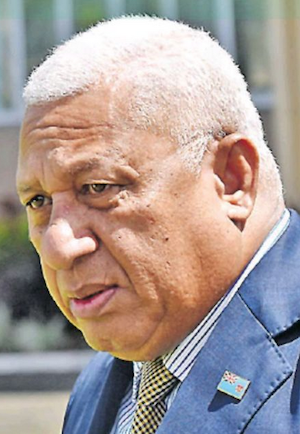 '"We are here to ensure they do not get away with it," [Bainimarama] said.
'"We are here to ensure that your voices are heard, in what is already unfolding as an oppressive and vindictive regime that feeds on suppression of a free flow of ideas, division, racism, religious chauvinism, bigotry, exclusivity and colonialism."'