By David Robie
Aotearoa New Zealand has been shaken to the core by the sudden resignation of one of its most iconic and revered prime ministers amid a fierce controversy over misogyny and death threats stirred by the global coronavirus pandemic.
Jacinda Ardern, the world's youngest female prime minister at 37 when she was elected in 2017 on a stardust wave of "Jacinda-mania", stepped down this week after emotional scenes at her last official function wrapped in a traditional Māori feathered cloak at the historic Rātana church.
This was barely a week after her resignation had caught the nation by surprise and has thrown this year's general election due on October 14 wide open.
Ardern told New Zealanders that after five and a half years as leader of the left of centre Labour Party and with the biggest mandate in modern times she "no longer had enough in the tank to do the job justice".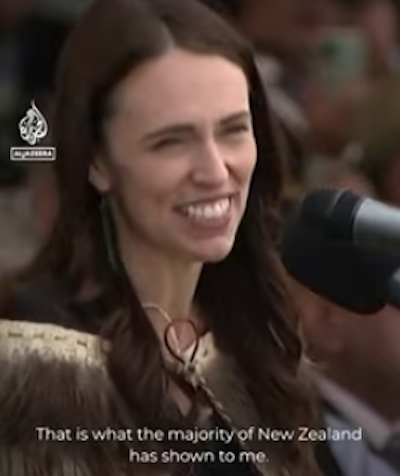 Her party had been trailing in opinion polls in the face of a revived conservative National Party led by former airline executive Christopher Luxon and the rightwing ACT party but she was still the most preferred prime minister in spite of her eroding popularity.
Ironically, her resignation has opened the door to some changes in her party that may bolster support in the remaining nine months to the election with the unanimous election of "blokey" and boyish faced Chris Hipkins as leader and thus Prime Minister, and the country's "historic" first deputy prime minister of Pacific heritage, Carmel Sepuloni.
"Ardern led during an incredibly divided time in New Zealand and abroad. She and her government have had some strong supporters – but also many detractors," noted the country's leading daily newspaper, The New Zealand Herald.
'Enthral or aggravate'
"Through her prime ministership, Ardern had the capacity to enthral or aggravate with a degree of passion more than any [New Zealand] prime minister in living memory."
The newspaper said this was a world destabilised by the impacts of a pandemic, and given voice as never before by unfettered social media amplification.
"We are now entering into the post-war period for this generation. New Zealand is not immune to stress from enforced lockdowns and rampant residual inflation due to emergency economic measures."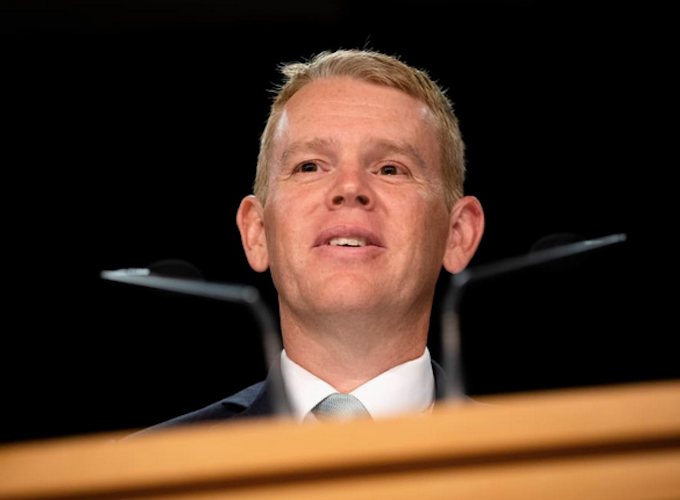 The new Prime Minister, Chris Hipkins, 44, is a pragmatic politician with a reputation of getting things done — "Mr Fixit" — and was one of Ardern's most dedicated lieutenants. He was elected to Parliament, as the member for Remutaka, the same year as Ardern in 2008.
A staunch defender of the public education system and the right for every child to have a free education, he has held the portfolios of education, police, public service and as Leader of the House in the Ardern government before becoming prime minister.
However, his most important role was as Covid-19 Response Minister for 20 months from late 2020 when he played a key part in New Zealand's impressive performance in keeping the virus out of the country until it had reached more than 85 percent vaccination of the eligible population.
He has declared that his priority would be the "bread and butter" economic issues of dealing with inflation and the cost of living in the country, although New Zealand's 7.2 percent level appears to have peaked and is below comparable countries, such as Australia (7.8 percent), United Kingdom (10.5 percent), United States (8.5 percent) and the European Union (11.1 percent).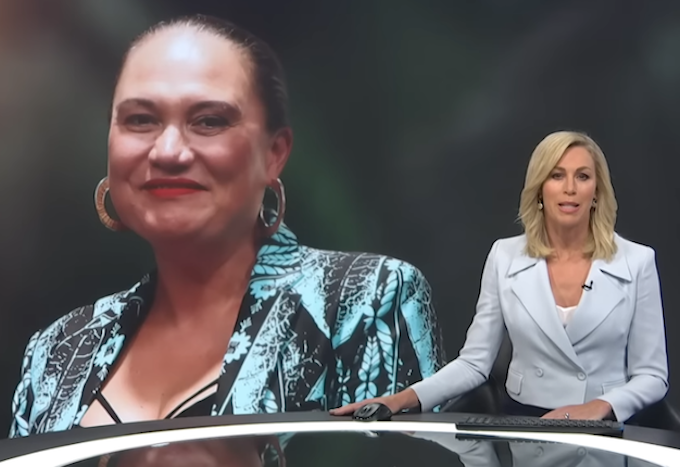 A formidable team
Many pundits believe Hipkins and deputy Carmel Sepuloni, the Minister of Social Development who will continue in that role, make a formidable team for a Labour reset.
New Zealand's Pacific community leaders say the appointment of Sepuloni, daughter of a migrant and of Samoan and Tongan descent, will bring positive change.
She also made history 15 years ago when she became New Zealand's first Tongan MP.
Speaking on the public broadcaster RNZ Morning Report programme, a Methodist Church minister said Sepuloni's promotion would serve as an inspiration for younger Pacific Islanders, particularly girls.
"Carmel being a Tongan, Samoan woman as deputy prime minister is a profound contribution . . . to eliminating negative stereotypes and reducing unconscious bias against us," said Reverend Setaita Veikune.
"This alone does more for our communities than many realise, such as reducing advancement barriers, which are biased against us in different spaces."
Another Pacific community leader, Sir Collin Tukuitonga, a former director-general of the Noumea-based Secretariat of the Pacific Community and currently the inaugural Dean Pacific at the University of Auckland's Medical School, said it was a historic moment not only for Pasifika people, but for the whole country.
"I think it's a statement of ourselves as a nation that perhaps we're maturing and being serious about inclusivity."
Auckland is the city with the largest Pacific Islander population globally, with almost 390,000, earning the city the epithet "the Polynesian capital of the world". The city has a total population of 1.7 million in a country of 5 million.
Communicator 'without peer'
Meanwhile, a national debate about Ardern's contribution as prime minister continues. In its editorial, The New Zealand Herald said that as a communicator she was "without peer but in government, [her] performance was mixed".
"The record shows that she led the nation through some of the most difficult times in its history. She rallied with distinction in unprecedented adversity — a tragic volcanic eruption, a vicious act of terrorism, and a global pandemic."
Revelations about the degree with which she has faced unprecedented vitriolic abuse and threats of violence against her four-year-old daughter Neve and her partner Clarke Gayford as well as herself have shocked the nation.

Jacinda Ardern bids farewell as New Zealand PM at last event at Rātana.  Video: A Jazeera
Threats against the former prime minister almost tripled over three years against a background of growing conspiracy theories and strident opposition to vaccination, although she has played this down. Among her final messages was a tribute to the "love, empathy and kindness" shown by most New Zealanders.
According to data released under the Official Information Act and reported by the television channel Newshub, while police recorded just 18 threats against Ardern in 2019, this increased to 32 in the first year of Covid-19, and then 50 in 2021.
Anti-mandate and far-right protesters during a three week occupation of Parliament in early 2022 — which ended in a riot — called for a public trial and execution of Ardern (along with threats to other politicians, public servants and journalists). They claimed that promoting vaccination was a "crime against humanity".
In July 2022, a founder of a white supremacist party who claimed he "had the right to shoot the prime minister", was sentenced on a charge of threatening to kill or do grievous bodily harm.
The 45-year-old Christchurch man, who founded the so-called "Pākehā Party", was one of eight such cases involving threats of violence currently going through the lawcourts.
In spite of Ardern's waning popularity, The Herald said she "should be remembered as an inspirational prime minister who ignited passions and showed us who we could be, both great and not".
Dr David Robie is a New Zealand author, journalist and media academic. He founded the Pacific Media Centre and currently edits Asia Pacific Report.