By Finau Fonua and Koroi Hawkins

Indonesian security forces in Papua last week launched an offensive against the West Papua National Liberation Army (TPNPB) command holding New Zealand pilot Philip Mehrtens hostage, RNZ Pacific can confirm.
The operation was launched at 1am local time on Thursday, March 23, in Nduga.
It triggered a retaliatory attack from the pro-independence fighters with several casualties now confirmed by both sides.
The TPNPB issued a statement on Sunday confirming the attack and said the operation violated the New Zealand government's request for "no violence".
The rebel group said their district commander in Nduga, Egianus Kogoya, who led the capture of Mehrtens, was among those attacked by Indonesian forces.
They said one of their members was killed during the attack, but also claimed they had shot four Indonesian security personnel, killing one soldier and one police officer.
It is not clear at this stage if Mehrtens — who has been held captive for the last 50 days — was present in the jungle hideout which was targeted.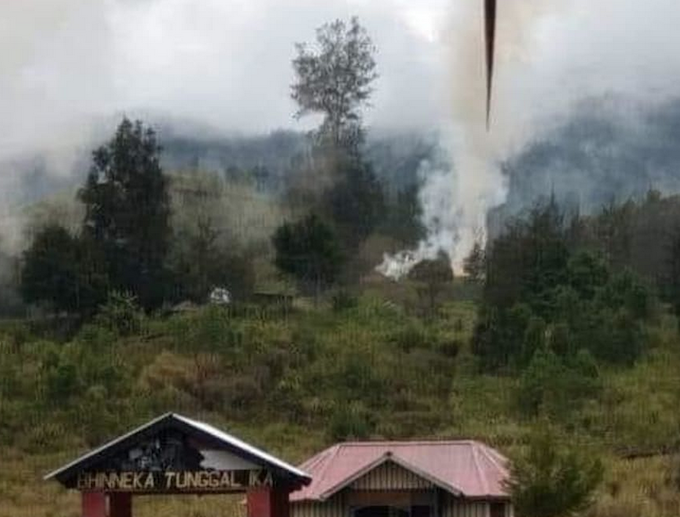 Verified by Human Rights Watch
Some details of the joint statement from the political and militant wing of the West Papua Freedom movement (OPM) about the attack have been corroborated by Human Rights Watch Indonesia.
"I have verified that statement by checking what the Indonesian police and also Papuan police have reported," Andreas Harsono told RNZ Pacific.
Speaking from Jakarta, the human rights watch researcher said there had been a series of clashes between Indonesian security forces and Indigenous Papuan militant groups.
He said the conflict has been ongoing in the central and highlands Papua region over the past week.
"It is confirmed that it began with the attack against a West Papua National Liberation Army's so-called headquarters — I guess this is a jungle hideout — on Thursday, March 23 1am," Andreas Harsono said.
The struggle for West Papuan independence has been raging for 60 years since Indonesian paratroopers invaded the region while it was still a Dutch colony.
RNZ Pacific has contacted the New Zealand Ministry of Foreign Affairs for comment.
Finau Fonua is a RNZ Pacific journalist, and Koroi Hawkins is RNZ Pacific editor. This article is republished under a community partnership agreement with RNZ.