Local Democracy reporter Kim Meredith reflects on her observations from Auckland Council's two-day annual budget meeting last week. Following drawn out debate and Mayor Wayne Brown compromising on a number of his original proposals — including agreeing to only sell around 40 percent of the council's Auckland ​Airport shares — the budget passed 14 votes to six, with one abstention.​
SPECIAL REPORT: By Kim Meredith
As I sat in Auckland Council's extraordinary meeting deciding on its proposed annual budget, I was reminded of the time my late father came through the door looking bereft, having just been laid off, clutching his last pay cheque.
My parents quickly switched from English to Sāmoan, but I knew what they were talking about. How were they going to make ends meet?
It was the same air in the council's Auckland Town Hall chambers.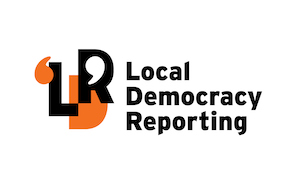 With the number of television cameras lined up, you could have easily mistaken the event for a film premiere.
Maungakiekie-Tāmaki Councillor Josephine Bartley said it was a first, having the media in such strong force for the council's controversial proposed annual budget.
Yet the anticipated fireworks turned into a mostly civil affair, with the only pointed comment coming from Mayor Wayne Brown, reprimanding members of the public for occasionally breaking into applause, "there will be no more of that".
Mayor Brown said from the outset it could take several meetings to work through the budget, before allocating councillors five minutes to speak about their views — the first public signal that he was prepared to move from his fixed position and negotiate.
Partial sale floated
By the end of the day he was calling for a partial sale of eight percent, instead of the full 18 percent of the Auckland International Airport Limited (AIAL) shares.
Manukau ward Councillor Alf Filipaina showed his 19 years of political experience citing a breach of standing orders to the mayor's suggestion. This forced the meeting to be adjourned and reopened as an open workshop before later resuming.
"I've just been told that I was grandstanding," he said in a light hearted tone, in contrast to annoyance generated by his interjection.
He chose to save his patai (questions) for later, preferring to listen before finalising his views, as he was still undecided about the selling of airport shares.
Bartley said she had initially opposed the proposed budget being sent out for public consultation.
"But it was good because people came out in the thousands, for the council to keep delivering."
She reiterated that the public wanted more than bricks and mortar — core services needed to include the wellbeing of the city, the focus needed to be on the community.
Challenged mayor's call
Bartley challenged Mayor Brown's call to find external funding, saying this was already happening with millions of dollars already coming in, giving the example of the arrival of Costco in Aotearoa New Zealand.
"Those big companies don't just turn up", referring to Tātaki Auckland Unlimited laying the necessary groundwork to secure Costco's investment.
Bartley's voice stood out, not only for her support of local boards, but also for the need to retain income-earning assets, like the Auckland Airport shares.
She said the lead up to finalising the budget meant local boards had not put in for special projects, after they were instructed to make cuts or face dire consequences.
She pointed out the financial benefits that came from retaining the airport shares.
"I do have affection for the airport shares because that brings us $40 million a year."
And she was at pains to understand the proposed sale.
"I just cannot comprehend selling an asset that brings us in money."
Impassioned plea
​Manukau ward Councillor Lotu Fuli gave an impassioned plea about how the airport shares had benefited every Aucklander.
Last week, she told Local Democracy Reporting about being open to hearing the advice from council staff before making a decision either way, but yesterday she was firm on being opposed to the proposed sale, saying that her constituents were against selling.
"That $40 million has benefited every Aucklander," she said, referring to the dividend that the airport will pay out this year.
And despite the opposing views there appeared to be an unspoken agreement, that in facing the budget deficit, it was up to the elected officials to find a way to make ends meet, in much the same way my parents grimly did when facing their own budget dilemmas.
Kim Meredith is a Pacific Media News local democracy reporter. Local Democracy Reporting is Public Interest Journalism funded through NZ On Air. It is published by Asia Pacific Report in collaboration.