About 2000 people from Aotearoa New Zealand communities, including many families, staged a vibrant rally in Auckland's Aotea Square and marched down Queen Street today in support of freedom for #Palestine and an end to the Gaza massacre.
Marchers held placards proclaiming "This is a massacre not war", "Free Palestine – End the Occupation now", "Land back" — with reference to Israel seizing Palestinian land on a banner also displaying the Aboriginal, Māori (Tino Rangatiratanga) and West Papua (Morning Star) flags.
Warning about a "new Nakba" — the 1948 forced eviction of 750,000 Palestinian refugees from their homeland — the Jewish Voice for Peace advocacy group said in a statement that the Israeli government had declared a "genocidal war" on Palestinians in Gaza.
Israeli officials are openly planning to open "the gates of hell" on Gaza, referring to the two million Palestinians trapped inside as "human animals", the statement said.
"The Israeli military has launched non-stop airstrikes and bombing over Gaza.
"Our partners tell us of entire neighbourhoods being flattened, schools and hospitals being bombed, apartment buildings being brought down."
At least 583 Palestinian children have been killed by the Israeli military offensive on Gaza so far, representing one-third of the total death toll with casualty count rapidly rising, reports Defence for Children International.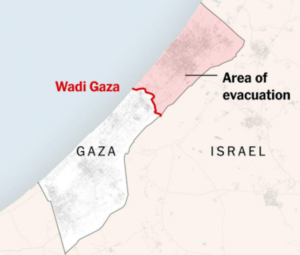 "The Israeli government has shut off all electricity to Gaza. Hospitals cannot save lives, the internet will collapse, people will have no phones to communicate with the outside world.
"Gaza will be plunged into darkness as Israel turns its neighborhoods to rubble. Still worse, Israel has openly stated an intention to commit mass atrocities and even genocide, with Prime Minister Benjamin Netanyahu saying the Israeli response will 'reverberate for generations'.
"All of this with the full throated support of the US.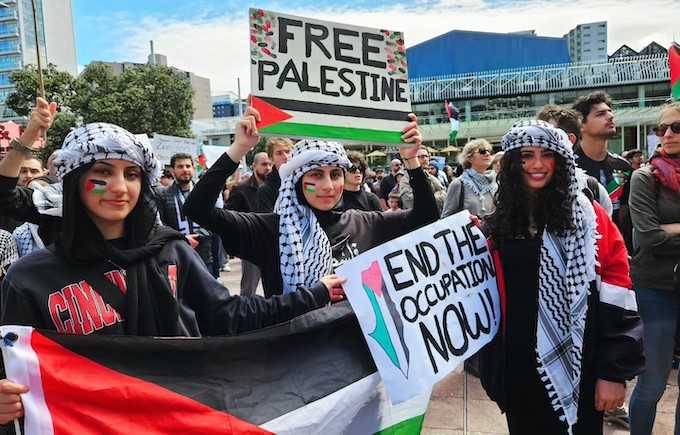 "On Friday, the Israeli military called for all civilians of Northern Gaza — over one million people, including half a million children — to relocate south within 24 hours, as it amassed tanks for an expected ground invasion.
"According to the UN, it is impossible to evacuate everyone with power supplies cut and food and water in the Palestinian enclave running short after Israel placed Gaza under total siege.
The UN said this invasion would have "devastating humanitarian consequences", the statement said.
"For 16 years, Palestinians blockaded in Gaza have lived in the most densely populated place in the world. That density is set to double, if one million Palestinians are pushed from the North into the South.
"We shudder to think what will happen if the north is vacated: Israel could annex the territory. Another Nakba could be imminent."
Extraordinary … https://t.co/BjOlq8z86y

— Marwan (@marwanbishara) October 14, 2023