If you're ever writing about issues in Pacific nations, there is a rich and detailed free archive of audio, video and text news articles and research abstracts covering a wide range of topics that you can dip into.
It is the Pacific Media Centre archive available here: https://pmcarchive.aut.ac.nz/
The award-winning website was built as part of an extraordinary pioneering initiative led by Professor David Robie, founding director of the Pacific Media Centre at Auckland University of Technology.
It was a publishing platform, similar to The Junction, for student journalists and independent media contributors from media schools and institutions across the Oceania region, including AUT and the University of the South Pacific.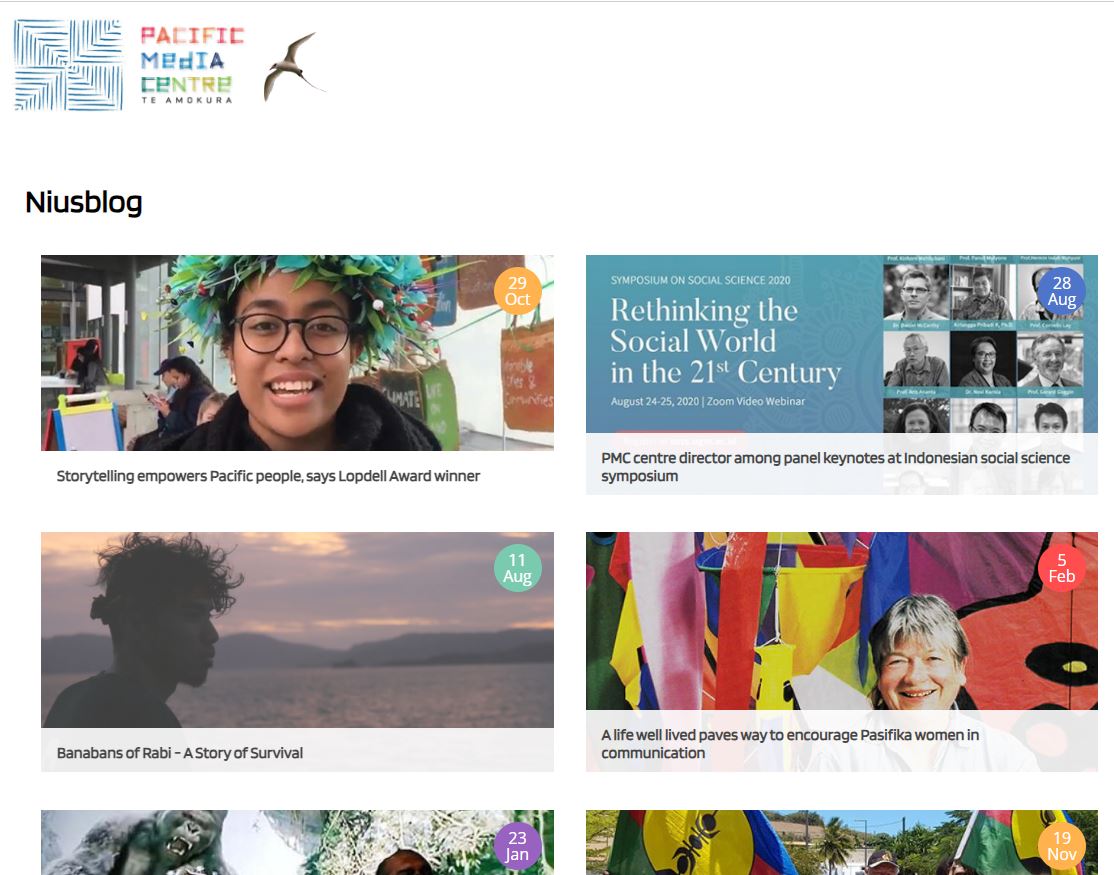 One of PMC Online's components, Pacific Media Watch, was awarded the faculty dean's "Critic and Conscience of Society" award in 2014 and contributing student journalists won 11 prizes in the annual Ossie journalism awards of the Journalism Education and Research Association of Australia (JERAA).
The PMC effectively closed in early 2021, but the website continued as an archive at AUT.
When the website was taken offline for a few weeks in September 2023, there was a wave of concern expressed.
Dr Robie called it a disappointing reflection on the decline of independent journalism and lack of respect for history at media schools.
Valuable files
Jemima Garrett, co-convenor of the Australia Asia Pacific Media Initiative (AAPMI), described it as an "appalling waste and disrespectful".
Another investigative journalist and former journalism professor Wendy Bacon said: "This is very bad. … Unfortunately the same thing happened to an enormous amount of valuable files of Australian Centre for Independent Journalism at University of Technology Sydney."
The Pacific affairs adviser of the Pacific Islands Forum, Lisa Leilani Williams-Lahari, simply wrote: "Sad!

A 2min video on the 10th anniversary of the Pacific Media Centre.  Video: PMC
Without making a comment, but perhaps in response to this feedback, the archive was restored by AUT on Monday October 2, 2023.
You can also read articles by AUT and other Pacific Media Centre students here on The Junction.
The PMC Online archive can also be accessed at WebArchive and the National Library of New Zealand.
More than 220 media videos by students and staff are available on the PMC YouTube channel.
Research abstracts and papers from the PMC are at the Creative Industries Research Institute (CIRI) section at the Tuwhera digital platform.
Republished with permission from The Junction.